See what our customers have to say!
I teach social studies & I have always had my kids find & write summaries of some article out of the newspaper each week. Since having this online quiz available, I have now switched over to making this quiz their current events grade. We are a 1-1 school with computers, so they can log on in my classroom (or at home) and take the test. Not only do they receive weekly points for this (& bonus points for the better they do), I have charts up on my wall (Yes, I teach 8-12 graders & even the Seniors LOVE the chart) that we put different colored stars on. Last year at awards night, I gave out awards to the highest averaging people from each semester & as a class, they got to have a reward party for the highest ranking class! I use to have some people who would whine or argue with me about doing it, now, every Monday morning they ask if they can take their Newzbrain first, before we get started on anything else! I LOVE this weekly quiz & hope you continue it! They love it when their score is higher than mine, or when the "beat the "Smart" class!" Kudos to you guys for doing this!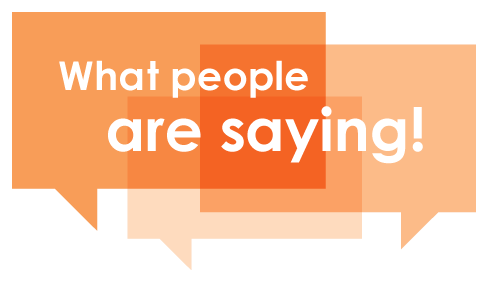 NewzBrain motivates kids to learn more about current events. The online weekly quiz is an effective way to help kids evaluate their own learning. We use NewzBrain in conjunction with other media resources on a weekly basis. After our discussions, kids feel better prepared to take the quiz, with good results. They can easily log on and navigate the website to take the quiz and check their scores right away. I appreciate being able to "manage" my class and check their progress. They loved creating their own username and password and of course love using iPads to take the quiz.
We have done NewzBrain in our school for three years now. I just wanted you to know how I felt today as my students took part in the NewzBrain.

As I observed the students, I was "amazed" at the level of discussion these students were having. The students took NewzBrain very seriously and I could feel the excitement in the room! I can't tell you how proud I was of these students who put all their heart into knowing what was going on in the world. When they got a question correct, you could have sworn they just won the Super Bowl. The pride and love of current events that NewzBrain provides and instills in the students is quite evident. For this, I want to thank you.
I am writing to tell you how the NewzBrain helped a student in my classroom went to the State National Geography Bee (as a 4th grader which is unusual) and answered many of the Current Event questions because we do NewzBrain every day!
I teach 7th grade social studies. As a weekly review of current events, our class plays the NewzBrain jeopardy game. This is the highlight of their week! They LOVE it and would play everyday if I let them. It makes them fell very adult and helps drive home the importance of staying up on news events. Thanks so much for providing this excellent resource!
We love NewzBrain! Thanks!
Parents have raved about the knowledge that their children, through NewzBrain, have acquired about government officials, presidential candidates, and today's key issues. Besides the actual learning of the subject matter and the enthusiasm of the participants, I am most impressed with NewzBrain's development of teamwork skills which these students will use to their advantage in future professional and personal endeavors.
We loved doing the NewzBrain and will definitely do it next year. You made current events fun!
This has been a good experience. The learning and understanding that has come from this has been the greatest!
We divided the students into groups to keep up with different news topics. I only needed to monitor them occasionally as they studied and discussed daily news.
It was really great to see the kids so excited about world events! My students say they are excited about understanding the conversation at the dinner table and parents say how refreshing it is to have conversations with their children about current events. I won't miss NewzBrain for anything!
We thank you for making this opportunity available to our students. It has been so worthwhile, and has left our children better informed citizens than they were two months ago.
We loved NewzBrain-it made current events real to my students. We will definitely enter NewzBrain next year. I will use NewzBrain from now on - my students got excited about reading and discussing the news. Our Practice SAT scores went up after preparing for NewzBrain. We used NewzBrain as an interdisciplinary activity with Geography. It brought the world to our front door!
The NewzBrain Program promotes what I value as a teacher, especially literacy, informed discussion and world awareness.
NewzBrain enhances literacy and keeps students aware. . . it helps them develop good habits. My students are starting to think, 'It's 6 p.m.. Instead of playing Nintendo, I'll watch the news.'
Dear Peter: I have to comment on your new weekly on-line league. My students love it!!!!!!!! …and the parents are thrilled with the increased awareness about world events they are seeing in their children. Thanks so much for bringing this program to my students!
From pop culture to global affairs, the NewzBrain weekly quiz challenges my students to stay on top of all aspects of current events. Our students look forward to taking the weekly NewzBrain assessment. I love the option of two levels, making the online program challenging for all my elementary and middle school students.
My students and I are thoroughly enjoying the weekly challenge! The discussions that are sparked after the weekly challenge are phenomenal! This program has become an integral part of my 5th grade Gifted classroom.
Peter, I am not a computer type person and I was somewhat leery of the NewzBrain online league, but I had no problem setting up my students in the program. My students are inspired to watch the news so that they will be recognized. NewzBrain is a great program! Thanks for bringing this to us!
We love NewzBrain. I know that the NEWZBRAIN is a great tool to use for current events. The students are eager to logon to the site to take the weekly challenge(I make it a weekly grade). NEWZBRAIN has increased my student's awareness of the world around them. I know that current events is an essential part of the curriculum that often gets overlooked due to the necessity of covering materials for standardized testing. It is ironic because the capability to process current events requires the same type of extended thinking that schools want their students to exhibit while taking the more rigorous tests they must now pass.
Peter, Thank You! The kids like it!
Peter, I have been very happy with the Technology Integration improvements. My students love the MyBrain individual online quizzes. Our study of Current Events has grown since we have been introduced to NewzBrain. I now have a Current Events class for each of my SS classes once a week. We incorporate CNN Student News as part of our prep. This is without a doubt the most favorite class of the week and I do feel that I have NewzBrain to thank for that!

As I tell my parents when I explain this program…..this is their living history and they should be aware of it. Most parents are amazed at the level of enthusiasm NewzBrain produces. I keep a link to your page on mywebpage so parents can see what a good job the kids are doing.

Thanks so much for all that you do for students!
All students are responsible to take the MyBrain quiz on their own each week. Some of them completed it while on a school-sponsored field trip to Virginia! This becomes part of their social studies grade. I (and their parents and other teachers) am amazed at how their interest in current events has grown. They come to me daily with new things they have learned from watching the news on their own time.

Thank you and the rest of the NewzBrain team for a wonderful program!! The program is easy to implement, fun, and challenging.
My students in Grades 6-7-8 have been enjoying News Brain for quite a few years. It is a weekly part of our Social Studies Current Events Curriculum. They look forward to the Weekly Potpourri 8-Minute Civics Challenge and Jeopardy game. Parents are supportive and appreciate how students are becoming more globally aware through this involvement. It is a great addition to our classes and I would highly recommend it for any school. Thank you for publishing such a fine program!
I am only using it with one grade so far just because I work with so many students on so many projects. However, I must say it is my favorite part of each week. Kids LOVE it. We always come away from NewzBrain wanting to discover more about at least one issue. We look up incidents on computer maps. We think NewzBrain ROCKS!!! Great way to become a caring citizen, aware of the world and our part in it. Thanks!
My students and I love NewzBrain. Students today need to be global learners in order to understand what is happening in the world in which they live in and to help them to become successful problem-solvers and contributors to society in the future. The MyBrain provides an opportunity for students to have exposure to topics they may not have studied during class or at home. This weekly test also helps them to differentiate between important vs. non-important topics in the news. After students have taken the weekly test, I can check the Grade-Book section to see which students took the exam and how they performed. We do not take this test in class, it is taken on their own time either at school or at home.

I also love to use the Weekly Jeopardy Game with my students as a review and the kids absolutely LOVE it! It is a wonderful review over topics that have been in the news over the past week. This once again, helps to expose students to topics they may not have studied independently. There is so much news out there, they can't possibly study it all on their own. NewzBrain helps fill in some of those gaps. NewzBrain is a valuable program which is fun, engaging, high-level, and very educational for my students!
We feel giving the kids the correct answers is a nice addition.

The only concern would be if they would give correct answers to students that have not taken it. I don't know if waiting until the next week to give the answers would work because I'm guessing the students won't take the time to check the questions and answers.

I support the changes you have made.
Peter, I am so glad I tried the NewzBrain learning system. You were right, it is our Khan Academy for current events. I love how easy it is to track my students work. I actually assign the MyBrain Module each week and they love doing it on the phones and pads. I am shocked how much writing they want to do and am impressed how they analyze, compare and contrast ideas of the day! Thanks for allowing me the gradebook to easily have them edit their work! ..and by the way they beg to do the weekly white board game! I use it as a reward activity and a motivator!