We are used around the nation!
With 25+ years of experience and over 1500 teachers using our curriculum, we have streamlined our product for grades 3 through high school!
Connect with us on Facebook or Twitter!
Our Quiz Bowl Challenge
We at NewzBrain value our teachers, students, and parents input as we work to make learning fun providing Grades 3-12 students a learning academic competition based on civics, geography, history, math, science, language arts, spelling, arts and sports.
Our Quiz Bowl Challenge allows students to be engaged and compete on a weekly basis from school or at home.
We provide teachers and/or parents a tracking grade book to see the scores in real-time and encourage the teacher/parent each week to discuss all Quiz Bowl questions after student participation in the event. Make Quiz Bowl an important weekly learning opportunity for your classroom!
Real-time scoring & results
20 question updated quiz
Remote access, play from your phone or computer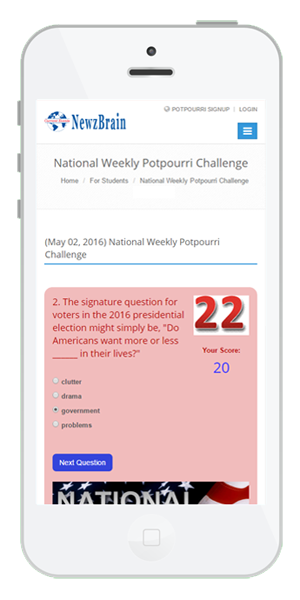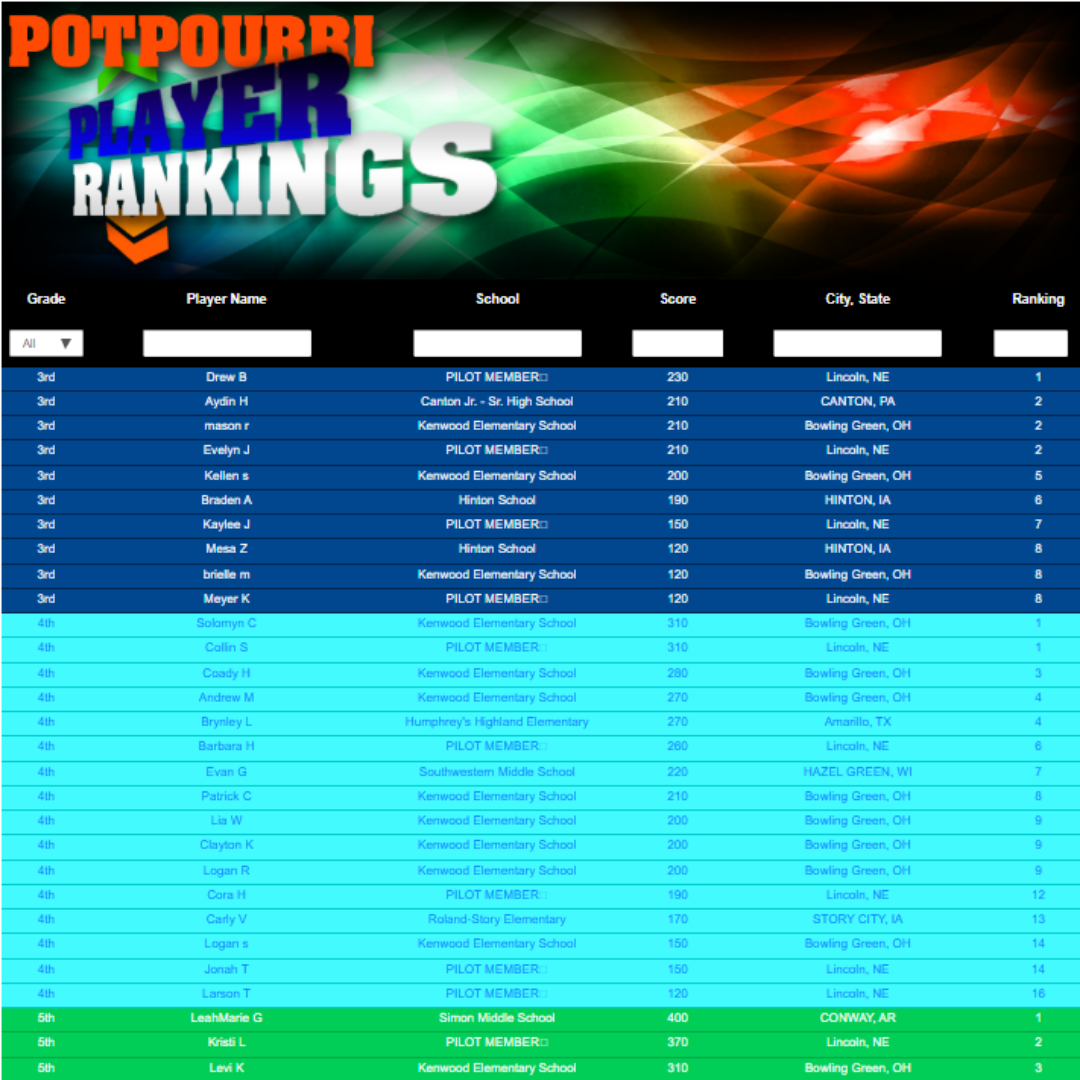 Player Rankings allow you to see your students rankings among others!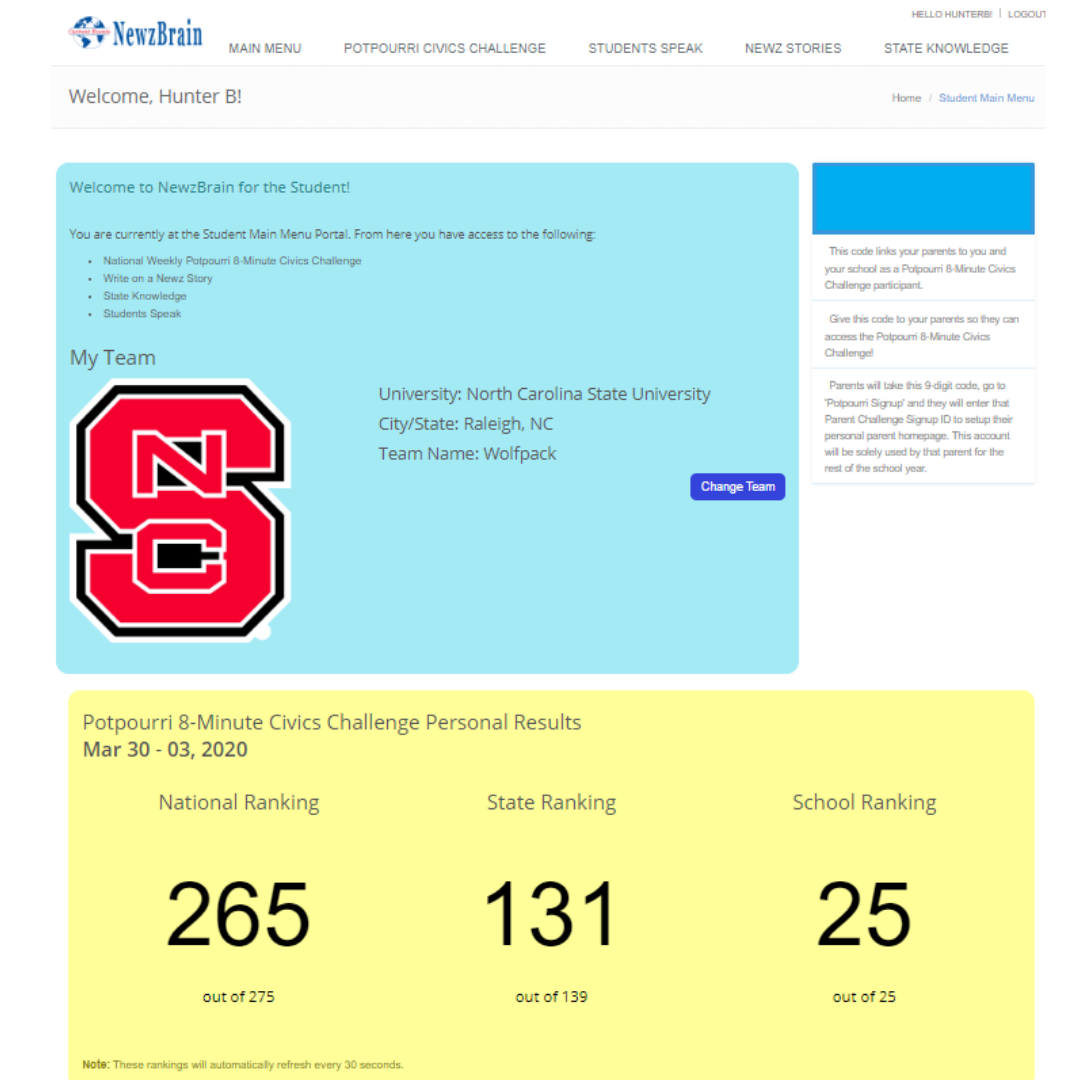 After students take the 20-question quiz, it generates real-time results!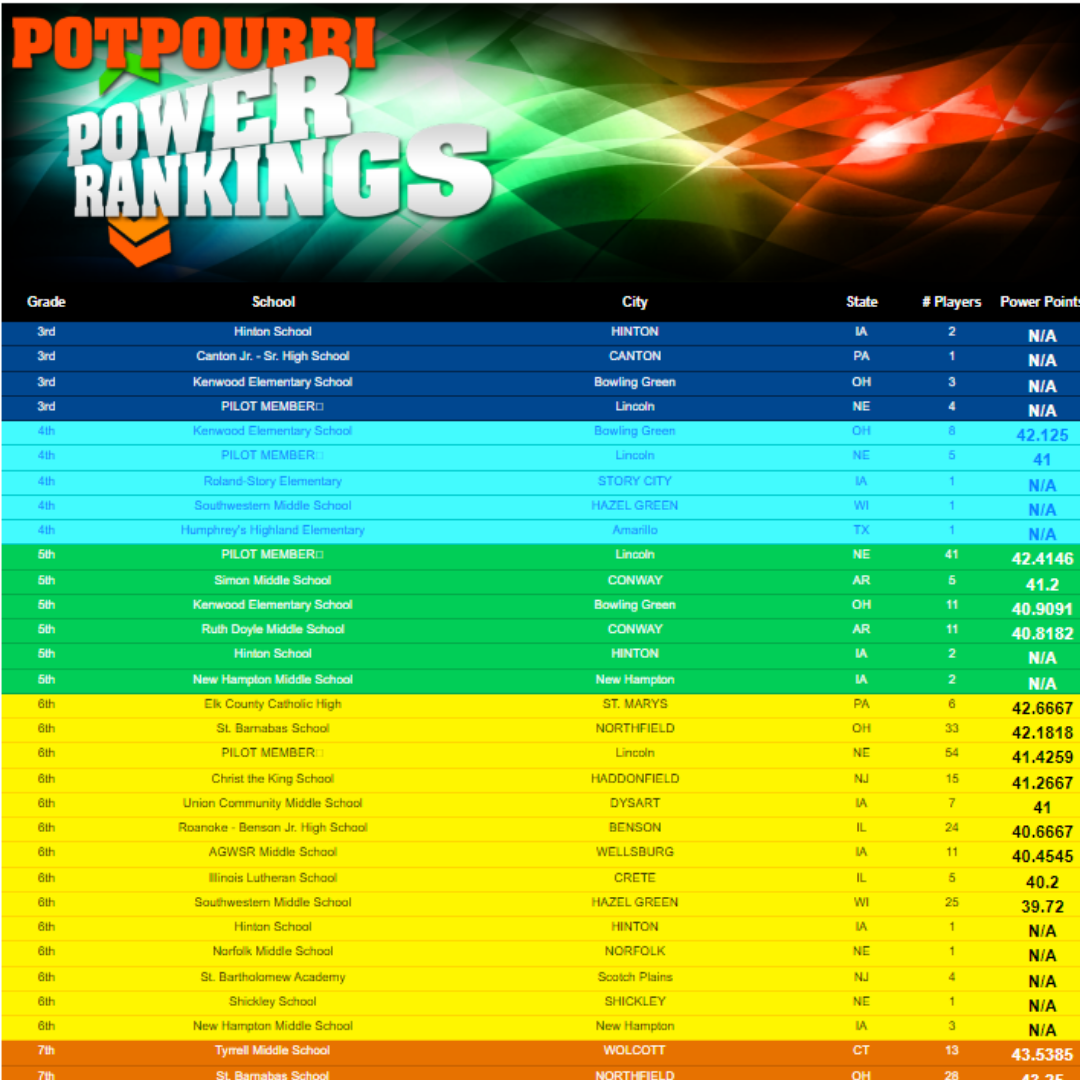 Power Rankings allow you to see your schools performance nationwide!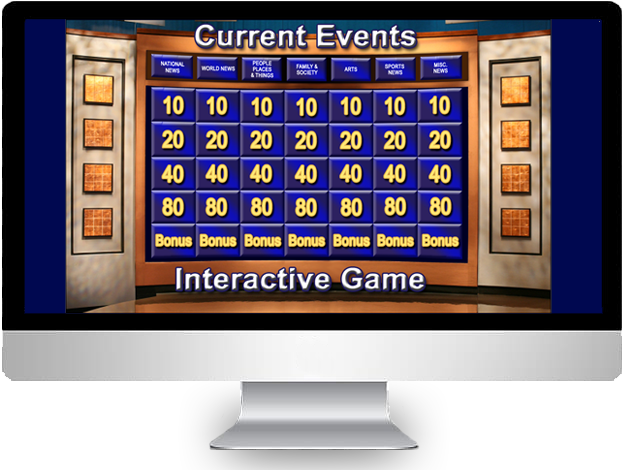 Our Current Events Game
Our Current Events Games promotes fun and engaging learning!
Games include these topics: National News, World News, People Places & Things, Family & Society, Arts & Entertainment, Sports News, and Off the Wall News.
70 new questions and answers every week.
Can be used as full lesson or a sponge activity.
A new print and interactive version every week.
No Teacher Preparation!
Each week, a new 20 question Quiz Bowl Challenge is available for your students!!
Each week, a new 70 question Current Events Game is available in both print and interactive formats!
Quiz Bowl Challenge Gradebook
The Teacher Gradebook is automatically updated when a student competes.
Quickly see students' answers right from the Gradebook!
Certificates are available for awarding the students based on their Quiz Bowl Award.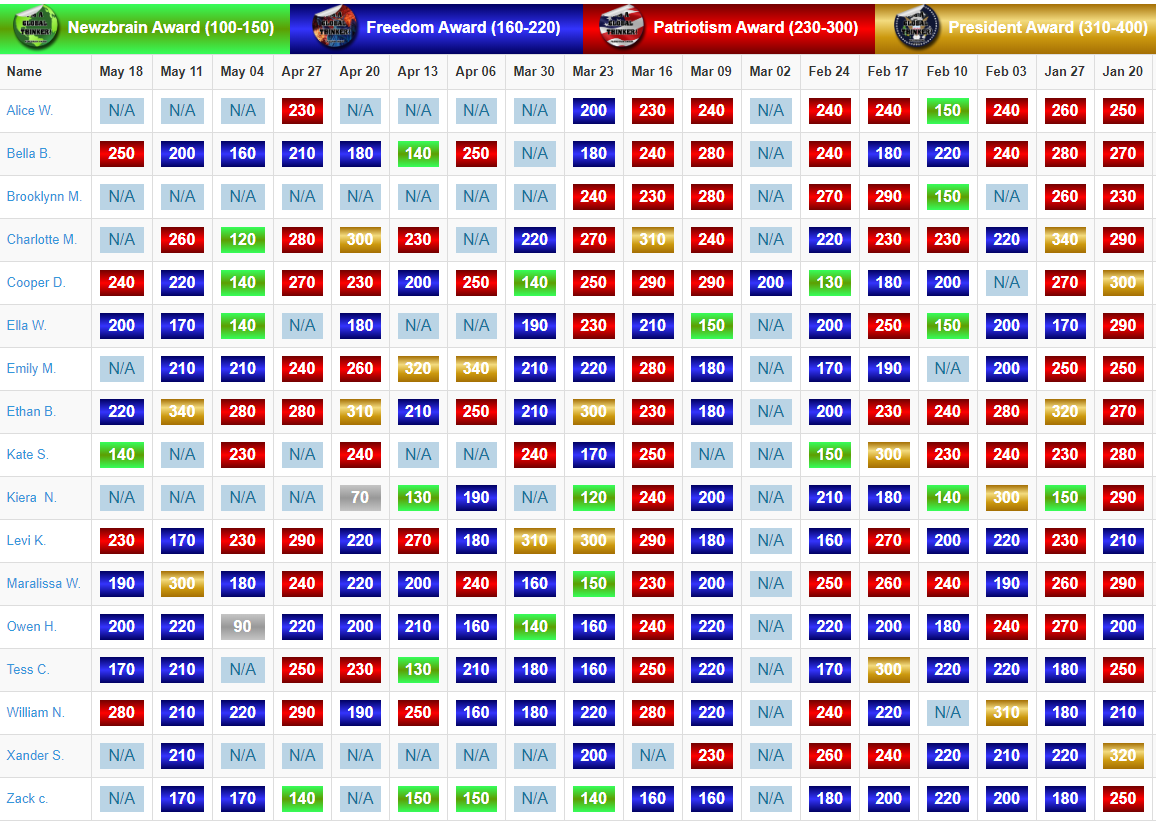 NewzBrain motivates kids to learn more about current events. The online weekly quiz is an effective way to help kids evaluate their own learning. We use NewzBrain in conjunction with other media resources on a weekly basis. After our discussions, kids feel better prepared to take the quiz, with good results.
Jane Williams
Independence Elementary School, Independence, OH
I am writing to tell you how NewzBrain helped a student in my classroom go to the State National Geography Bee (as a 4th grader which is unusual) and answered many of the Current Event questions because we do NewzBrain every day!
Hariet Dehlinger
Grand Marsh School, Grand Marsh, WI
It was really great to see the kids so excited about world events! My students say they are excited about understanding the conversation at the dinner table and parents say how refreshing it is to have conversations with their children about current events. I won't miss NewzBrain for anything!
Tracey Withrow
North Star Elementary, Nikiski, AK
About Us
We are a lifelong learning quiz and national academic challenge curriculum helping students and adults to think globally.
What We Provide
Current Events Game
The popular Current Events Game is for elementary, middle and high school classroom use.
Quiz Bowl Challenge
We also organize and sponsor the Quiz Bowl Challenge for grades 4-12.
Students play against students. Teachers and parents also can play in an adult division!
Our Contacts
NewzBrain Education
College View Station
PO Box 6544
Lincoln, NE 68506

Phone: 402-944-7300
Fax: 402-944-7301