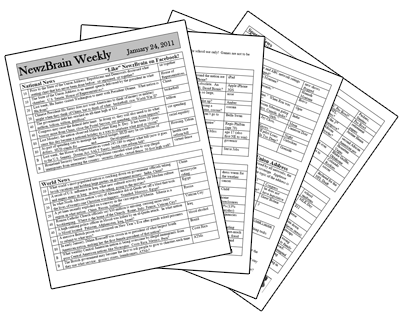 What is the En Passant?
The En Passant is an Adobe PDF game that can be played weekly in your classroom. It consists of 70 new current events questions and answers each week.
For Grades 3-12
Many different styled games. Click Here for game rules
Up to date news - All versions of the NewzBrain Weekly are based on news from the past week
Many teachers like to reserve NewzBrain for Fridays while others enjoy using NewzBrain daily as a sponge activity. NewzBrain is published for teachers each weekthrough May.